If you hang out on social media, or read the newspapers, you'll know that the world now has not just a Penis Museum and a number of Sex Museums, but also a Vagina Museum. Unlike Iceland's Penis Museum (actually called the Phallological Museum, which sounds more formal and scientific), containing 'more than 280 penises and penile parts', or the Museum of Sex Objects which has plates, cups and whips and offers 'Stories of sexual heroes, moments and places', the Vagina Museum is about sexual health information. The very first item on its mission statement is to 'Spread knowledge and raise awareness of the gynaecological anatomy and health'. The current exhibition, 'Muff Busters', is about challenging current myths about the female body and uses this striking image from Charlotte Wilcox: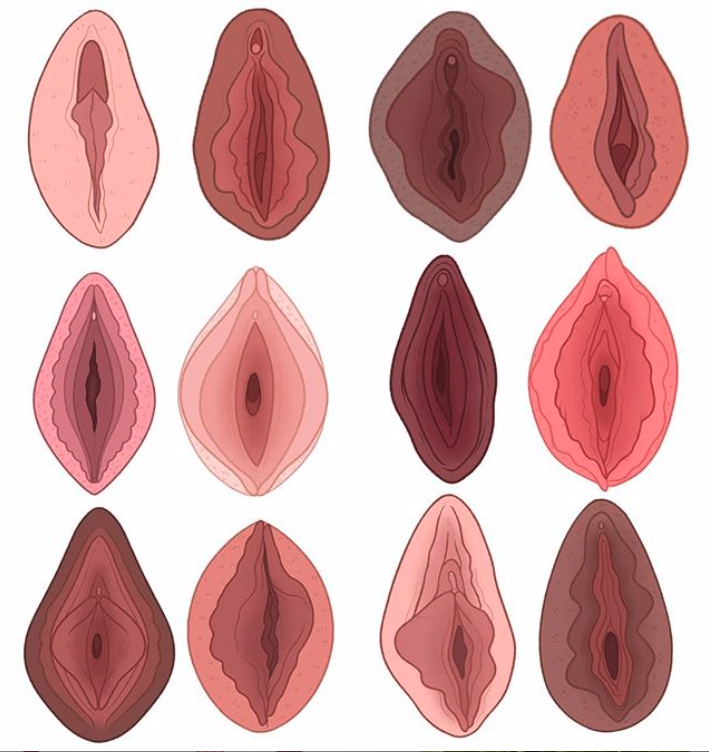 There are lots of reviews of the exhibition here, and of course there is excellent merch: a great range of books, postcards, greetings cards and crochet versions of the clitoris and the vulva. I think they need to do a deal with Fettered Cock Pewters for the 'pilgrim pussy' badge too; I've written about such vulva badges here.
.
The Vagina Museum is a very inclusive space: everything is about 'people who have vaginas' rather than 'women'. And, as the merch and the displays make clear, the museum staff are well aware that the decision to call it 'Vagina Museum' is part of a much wider discussion on the words we use for our bodies: a discussion that came to a head earlier this year in 'Vulvagate'.
So how did I get involved? I donated some money when the project began as a crowd-funder and pop-up one, back in 2017, which meant I was able to go to a preview of the actual museum earlier this month and to get my 'I came first' badge (proudly worn alongside my alethiometer badge). That meant I could see at first hand just how good the quality of the information on offer is; for example, 'Myth: Pubic hair is dirty and unhygienic/Fact: it's actually more hygienic to have it.'  Because the atmosphere of the museum is so friendly and accessible, such information comes across really well, and it's not judgemental so much as factual. It's all presented with the giant glitter tampon and menstrual cups watching over the proceedings.
.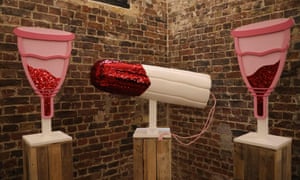 As I'm on the mailing list and follow the museum on social media, back in the summer – after the announcement that the museum would take temporary premises in Camden Town – I responded to a call for pitches by offering a version of something I'd originally created for the wonderful story-telling group the Crick Crack Club, for their 'Greek Myths for Grown-Ups' event in July 2019. What I do in this is to start with about ten minutes of 'lecture' – introducing the fragments of written references and objects that hint at ancient Greek girls' experience of menarche – before attempting to channel an ancient Greek woman recalling her time at the sanctuary of Artemis in Brauron. Then there's about half an hour for questions. I'm not doing this because I am part of a REF impact case or because I'm selling a book – it's more about getting people to think both historically and with their imaginations, as well as challenging myself.
This is not your average lecture, and as such it is very demanding to give. I'm not an actor, but I have to act. That means no notes, so I found a way to remember (most of) what I want to get across, by asking myself all the time 'What can I see/hear/smell/feel at this moment?' When I did it in July, I was in a circular earth house with a very special atmosphere that made it seem quite possible to become an ancient Greek woman. In the midst of the bare brick walls of a simple room in Camden Market, getting into the groove is even more challenging. I was helped here by the excellent staff of the museum, who set up the room and were able to move from house lights to something far more atmospheric for the 'channeling' part. It meant I was no longer able to see the faces of the audience, so it was easier to imagine myself somewhere, and somewhen, else.
I had a great evening, and the audience were wonderfully enthusiastic – and knowledgeable. There were people there who'd done classics, and who knew a lot about ancient Greece or about anthropology, but they weren't the only ones asking questions. One audience member gave me an excellent suggestion about developing audience participation in what I do – very valuable indeed! I think the event confirmed that there's a place for history and for classics in addressing those key issues around how we make sense of our bodies: and that there's also a role for the imagination in presenting history.